Guy Verhofstadt (former Prime Minister of Belgium & President of the liberal group in the European Parliament)
"Katrien has been my social media guru and convinced me to be present on social media. She has a bright mind and unlimited enthusiasm, and from time to time, crazy ideas".
Alexander De Croo (current Prime Minister of Belgium)
Ilhan Kadri (CEO of Solvay)
Cora Van Nieuwenhuizen (Minister of Infrastructure and Water Management, the Netherlands)
Martina Dlabajova ( Member of the European Parliament)
Bart Somers (Vice-Minister-President of the Government of Flanders,
Flemish Minister for Home affairs)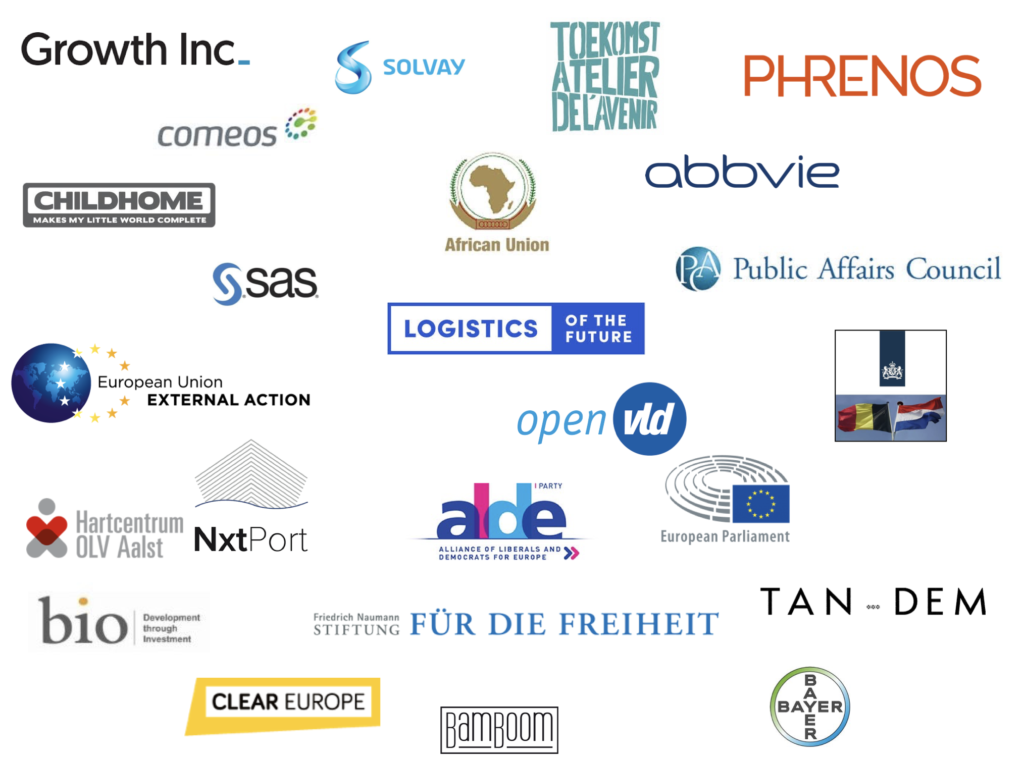 CEPI, The Confederation of European Paper Industries (CEPI)
is the pan-European association representing the forest fiber and paper industry.
"Positive feedback all round from our members. Katrien, knows her stuff, a true social media guru!"
Friedrich Naumann Foundation for Freedom in Brussels
"We called in Bam.boom because we wanted to spice up our social media channels. What we got, was a very customized presentation & analysis and many hands on tips. It taught us how to do things differently."
COMEOS, Federation of the Belgian Distribution Sector
"We invited Katrien to raise awareness amongst our members of the power of social media and the need for social selling. She revealed practical tips and insights and is currently helping one of our members with their social strategy."